About Listening Works
Listening Works is committed to helping children and their families, as well as others involved with them, to develop better communication and learning.
The effects of delay in the maturation of Auditory Processing ability are often misinterpreted. Because they are often seen as naughtiness, lack of effort or lack of self-discipline, the child's difficulties are greatly increased. Information and education can be provided so that children with difficulties in Auditory Processing will not be disadvantaged in their development and education.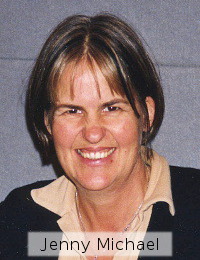 Jenny Michael is the principal Audiologist and Clinic Manager at Listening Works. All the audiologists in our clinic specialise in the assessment of children and have a wealth of experience.

Listening Works was established by Lesley Tan, a Clinical Paediatric Audiologist who worked with children with hearing and communication problems at the Royal Children's Hospital, Melbourne, Australia, from 1989 to 2001.
For many years, the Audiology Department of RCH provided specialised assessment and counselling services for children referred because of concern about their learning, behaviour and hearing. Both Jenny and Lesley have extensive experience with these children and a special interest in Auditory Processing problems, which are so common in this group.
Lesley Tan, MSc, DipEd, MEd, DipAud, became an Audiologist after many years in Education, including Special Education. She has taught at pre-primary, secondary and tertiary levels, and was for some years a Senior Lecturer at the Institute of Early Childhood Development, University of Melbourne.